The Hindu Analysis Download in PDF: Where to Read The Hindu Newspaper Analysis | Aspirants can access daily Analysis Handwritten Notes PDF Free Download | HINDU Analysis Current Affairs Notes Today For Civil Services IAS/UPSC Exam | When will I get the Hindu newspaper pdf? We are sharing this The Hindu Analysis pdf daily basis. So we are ready to share with you The Hindu Newspaper Analysis.
The Hindu Analysis For UPSC
the hindu analysis notes,the hindu analysis shankar ias,the hindu' analysis byju,daily news analysis for upsc pdf,the hindu editorial analysis vision ias,byju's ias current affairs,the hindu handwritten notes pdf,the hindu analysis pdf monthly,the hindu editorial pdf for banking,the hindu notes of toppers,daily hindu analysis unacademy,
Reading newspapers and linking current events to the UPSC Syllabus has become an important element of UPSC Exam preparation. For the majority of applicants, this is a difficult process.
As a result, we've created the Daily News Analysis section for UPSC Current Affairs Preparation, a BYJU'S initiative to make reading newspapers a simple process while also being thorough enough to help IAS hopefuls generate quick and effective current affairs notes.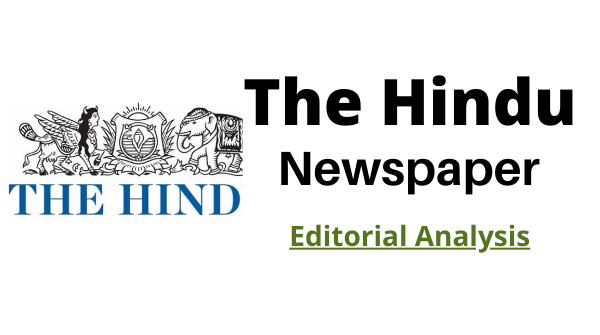 Why should you read?
If you're preparing for government exams like SSC, UPSC, Bank SBI, Railway NTPC, Group D, CAT,GRE and more. The Hindu Newspaper Analysis is the perfect place to stay up to date with important current affairs and latest vocabulary.
FAQ
How can I download the The Hindu Analysis in PDF?
yes
Can I download the The Hindu Analysis daily?
Yes, you can download evening.
How can I get a notification when update the download link?
you may get a notification 5 P.M to 7 P.M
Can I download the old files of the The Hindu Analysis ?
Yes, you can.
Analysis Handwritten Notes
[The Hindu e-Paper/Newspaper will not be upload as we promised to The Hindu officials. In this post we only provided analysis Handwritten Notes in PDF. Please don't send any link. Please don't complaint to google or any other service provider]
| Date | Download |
| --- | --- |
| The Hindu Analysis 31 March 2023 | |
| The Hindu Analysis 30 March 2023 | |
| The Hindu Analysis 29 March 2023 | |
| The Hindu Analysis 28 March 2023 | https://drive.google.com/file/d/1Ljnp5VmNdfOPoxIu8H9LGSfbtLpZYW_d/view |
| The Hindu Analysis 27 March 2023 | https://drive.google.com/file/d/1eLEPGo9lKo_HU1XjubG1rXPzIDwIrYdB/view |
| The Hindu Analysis 26 March 2023 | |
| The Hindu Analysis 25 March 2023 | https://drive.google.com/file/d/1Dr6CzjEOuNuoQmdmcEEoDD3ttvsLnZTW/view?usp=sharing |
| The Hindu Analysis 24 March 2023 | https://drive.google.com/file/d/1J8QXlgnlu8z-5JKC9zfb042-sRfOewAk/view |
| The Hindu Analysis 23 March 2023 | https://drive.google.com/file/d/1id_IbTKibEvVecVHTE_y534WUHyDsDMt/view?usp=sharing |
| The Hindu Analysis 22 March 2023 | https://drive.google.com/file/d/1DsGsBj7mEE-G5kycqf9O4hm0D82Sj0zJ/view?usp=sharing |
| The Hindu Analysis 21 March 2023 | https://drive.google.com/file/d/1ICaUDAylbsGrXZrT8vdvXELZhBeR2-b_/view?usp=share_link |
| The Hindu Analysis 20 March 2023 | https://drive.google.com/file/d/1PETyAH1GGtk8A7t448gL64HbhW7ctghf/view |
| The Hindu Analysis 19 March 2023 | |
| The Hindu Analysis 18 March 2023 | https://drive.google.com/file/d/1DXfHrFB969pFqT6XCbCHYlh4qSBJv71w/view?usp=share_link |
| The Hindu Analysis 17 March 2023 | https://drive.google.com/file/d/1Qm3Tw_yhzXXhzwE0xOP78BsekQmQvuDN/view?usp=share_link |
| The Hindu Analysis 16 March 2023 | https://drive.google.com/file/d/1ttME-cIeME03g9QXzYf5XUD9nlClEpbt/view?usp=share_link |
| The Hindu Analysis 15 March 2023 | https://drive.google.com/file/d/14YgEfM6pAXCncOA61FxZ8A_NIm4bLc5P/view |
| The Hindu Analysis 14 March 2023 | https://drive.google.com/file/d/1czaxJojrsxwRTEzBxr8MBLK5uiwsq_e8/view?usp=share_link |
| The Hindu Analysis 13 March 2023 | https://drive.google.com/file/d/156zI2DamYbmAEZxmJA0OYglnsOkiEwa7/view?usp=share_link |
| The Hindu Analysis 12 March 2023 | |
| The Hindu Analysis 11 March 2023 | https://drive.google.com/file/d/1TGX8ms3RjVKkamPo66DQxsLGlOXK2sX3/view |
| The Hindu Analysis 10 March 2023 | https://drive.google.com/file/d/1yybkjWvcdJfjc0xT-Pr_eg8GdYL-f_jW/view?usp=sharing |
| The Hindu Analysis 09 March 2023 | https://drive.google.com/file/d/1aL1J_Z-9PdLyg0zZYn5iGSWOtf6lNlP1/view?usp=share_link |
| The Hindu Analysis 08 March 2023 | https://drive.google.com/file/d/18skfvksBf3b8v5UV0KErXeCkmyd9myY9/view?usp=share_link |
| The Hindu Analysis 07 March 2023 | https://drive.google.com/file/d/1VdVx4l_nUteGHJpNe83QUGpv1UPretuA/view?usp=share_link |
| The Hindu Analysis 06 March 2023 | https://drive.google.com/file/d/1vElkidJ_zlcDXuR0P16DELKf2s_Ff-PR/view |
| The Hindu Analysis 05 March 2023 | |
| The Hindu Analysis 04 March 2023 | https://drive.google.com/file/d/1B_Mbs1Rq8STTF6iS1Q0etA2uZc9_yQsW/view |
| The Hindu Analysis 03 March 2023 | https://drive.google.com/file/d/1JFDPonIMeCnjzuGzLCAGDnmMn1-mhtjW/view?usp=drivesdk |
| The Hindu Analysis 02 March 2023 | https://drive.google.com/file/d/1B9s6TF4-j6XqCV2xFtDgRocax2O4or4D/view |
| The Hindu Analysis 01 March 2023 | https://drive.google.com/file/d/1KLGEFdge5Te0KtTh1n7IghoD2IbjKyBG/view |
| The Hindu Analysis 28 February 2023 | https://drive.google.com/file/d/1Zj3O_zj2s3UWNzeSWHB_O_E2T4obSsL2/view |
| The Hindu Analysis 27 February 2023 | https://drive.google.com/file/d/18GMka0WvOFXJORE4z1GOGcI24EqaHJhG/view?usp=share_link |
| The Hindu Analysis 26 February 2023 | https://drive.google.com/file/d/18GMka0WvOFXJORE4z1GOGcI24EqaHJhG/view?usp=share_link |
| The Hindu Analysis 25 February 2023 | https://drive.google.com/file/d/1CuZZ0rSmk_YtUo__grN1Rg0A_G4ov8T1/view |
| The Hindu Analysis 24 February 2023 | https://drive.google.com/file/d/16QAum3RZ3-TMVj9nNoq15eGDAQStwGAW/view |
| The Hindu Analysis 23 February 2023 | https://drive.google.com/file/d/1h1wA9ApAgaf8O6sR75Jif_BRH9lnx6ua/view |
| The Hindu Analysis 22 February 2023 | https://drive.google.com/file/d/1lGgRk3ke72AYbVKs8UFY109k2-rPt2m9/view?usp=share_link |
| The Hindu Analysis 21 February 2023 | https://drive.google.com/file/d/14rWQ96IRe3n_WzszxQ5EgZkvB8j-0EEO/view?usp=share_link |
| The Hindu Analysis 20 February 2023 | https://drive.google.com/file/d/1HaEgPGnbFQe_issi4T5nc9TDr91lP9V9/view |
| The Hindu Analysis 19 February 2023 | https://drive.google.com/file/d/1rGSae0AKZAhbuzZ9-SqlZOz3RCPuA-7P/view?usp=share_link |
| The Hindu Analysis 18 February 2023 | https://drive.google.com/file/d/1XhTbZPhJnIct4KAUP_3Z-I-zPguBq5ZJ/view?usp=share_link |
| The Hindu Analysis 17 February 2023 | https://drive.google.com/file/d/1ze57VU2yWyFfbZIfydNsZPyime3tKi4I/view?usp=share_link |
| The Hindu Analysis 16 February 2023 | https://drive.google.com/file/d/19nKQ76RsxKgcrb7QE112F3J7pZySi40Z/view |
| The Hindu Analysis 15 February 2023 | https://drive.google.com/file/d/17D5mUP--76sMqYl1y1wAgCAVA3J7Gy-4/view?usp=share_link |
| The Hindu Analysis 14 February 2023 | https://drive.google.com/file/d/1dKGQUa_NHhCDEoGQJ53Aidjnhw5XNW9a/view?usp=share_link |
| The Hindu Analysis 13 February 2023 | https://drive.google.com/file/d/161AS3nH8BQKt4Py2qCS4v03Ez4zNIsfq/view?usp=share_link |
| The Hindu Analysis 12 February 2023 | https://drive.google.com/file/d/1ZsiUeaD_2spbcczeslKsT_RxrNf_A2jt/view?usp=share_link |
| The Hindu Analysis 11 February 2023 | https://drive.google.com/file/d/139Yy8ypriYKbvzjUgVKWjiY49bzyAGma/view?usp=share_link |
| The Hindu Analysis 10 February 2023 | https://drive.google.com/file/d/1EYju4-UvKK_4b4exTLoCh6cF1dbTPz1l/view?usp=share_link |
| The Hindu Analysis 09 February 2023 | https://drive.google.com/file/d/1BtJD3CI7sLg8VwbAaDxsNVSIEe7MRCT1/view?usp=share_link |
| The Hindu Analysis 08 February 2023 | https://drive.google.com/file/d/1bQ_JgMhcpLlVNXbKpoiRf71XsZ1e0DLt/view?usp=share_link |
| The Hindu Analysis 07 February 2023 | https://drive.google.com/file/d/1lUGVYgQTVcRL-EMNMuSvv0r5Uqe0ks44/view |
| The Hindu Analysis 06 February 2023 | https://drive.google.com/file/d/1-jXrPUXQS6WMtSluevLTkmS-AdxnC4f6/view?usp=share_link |
| The Hindu Analysis 05 February 2023 | https://drive.google.com/file/d/1vxEi8DKn6hszGMmPuwkbNMI00yeH-GX1/view |
| The Hindu Analysis 04 February 2023 | https://drive.google.com/file/d/1wnyrtlhNUtFjm_jnhK9wk_12F2HBKcEQ/view |
| The Hindu Analysis 03 February 2023 | https://drive.google.com/file/d/1EsRrUAkefjvtSTT0Ogz9xU-R_QbEDf5D/view |
| The Hindu Analysis 02 February 2023 | https://drive.google.com/file/d/1MzCjIZM3t58Hji7pRxw5oLO_7kWFERmu/view |
| The Hindu Analysis 01 February 2023 | https://drive.google.com/file/d/1ossz1szNkNhFGatKKNJGILH3T6j8EXk7/view?usp=share_link |
| The Hindu Analysis 31 January 2023 | https://drive.google.com/file/d/1WVrgSNqgvS9LIaiw8KJEN6wAqxyDgtC8/view?usp=share_link |
| The Hindu Analysis 30 January 2023 | https://www.mediafire.com/file/woqipzxen6l1cah/30-01-2023__Hand_Written_Notes.pdf/file |
| The Hindu Analysis 29 January 2023 | |
| The Hindu Analysis 28 January 2023 | https://drive.google.com/file/d/14xtQFGarLZ8sMLxgipPq6Kclopl4ybRx/view?usp=share_link |
| The Hindu Analysis 27 January 2023 | https://drive.google.com/file/d/1uUTEj5m3j6EsG3Dx-AxXZ5nmmwXZq7Bo/view?usp=share_link |
| The Hindu Analysis 26 January 2023 | https://drive.google.com/file/d/1DuIEV4G-2G6JHjq69DU4VyFCeSqidElK/view?usp=share_link |
| The Hindu Analysis 25 January 2023 | https://drive.google.com/file/d/1xG1kfvBKCe7f3y4FVwVkGjCDDhV-d6XD/view?usp=share_link |
| The Hindu Analysis 24 January 2023 | https://drive.google.com/file/d/1n9MwzVQ-JMd6h9kBzNS8HnJ9wOE_Uddi/view?usp=share_link |
| The Hindu Analysis 23 January 2023 | https://drive.google.com/file/d/16-EFxPNq1RVfDpq_HXYmCKh8xkPv_iTG/view?usp=share_link |
| The Hindu Analysis 22 January 2023 | https://drive.google.com/file/d/1aT6APLU5dLviVz1WWycMeh5waUJ-qejC/view?usp=share_link |
| The Hindu Analysis 21 January 2023 | https://drive.google.com/file/d/1dxyG_UzFipMKLHgCaQB5b_4pX3axRvIo/view?usp=share_link |
| The Hindu Analysis 20 January 2023 | https://drive.google.com/file/d/1Cj1gW90u9WJW5rq2yCnASGwlD7B1B3BW/view?usp=share_link |
| The Hindu Analysis 19 January 2023 | https://drive.google.com/file/d/16Bp920oTE2fUS-jfRXW1_2Z3WNRRiQuM/view?usp=share_link |
| The Hindu Analysis 18 January 2023 | https://drive.google.com/file/d/1_TKTJ1z9JuL1BBb3T39s5jvC9njSqcGZ/view?usp=share_link |
| The Hindu Analysis 17 January 2023 | https://drive.google.com/file/d/1XalwhdmdNN8yYR6Y87zJShYFEXzs8Wlz/view?usp=share_link |
| The Hindu Analysis 16 January 2023 | |
| The Hindu Analysis 15 January 2023 | |
| The Hindu Analysis 14 January 2023 | |
| The Hindu Analysis 13 January 2023 | https://drive.google.com/file/d/1jnVfklhArFUhIAjam4vUZj-qkbexkNTz/view?usp=share_link |
| The Hindu Analysis 12 January 2023 | https://drive.google.com/file/d/17N6_9ffP0cQjYcLkUWKVN9k6TuFuAZDj/view?usp=share_link |
| The Hindu Analysis 11 January 2023 | https://drive.google.com/file/d/1UQ01KRZ9ICXH5BXeLnGLvWGDV14E-dcq/view?usp=share_link |
| The Hindu Analysis 10 January 2023 | https://drive.google.com/file/d/1xGmHp4aJtVctQJ-vmT3Av_m_FuxmkLjF/view?usp=share_link |
| The Hindu Analysis 09 January 2023 | https://drive.google.com/file/d/19Ak_romfcsPrEeW0EtKBx5410UY5ULaF/view?usp=share_link |
| The Hindu Analysis 08 January 2023 | https://drive.google.com/file/d/1cRnuVzCBR7eisBF9nUtVLLQR8CGAdB9S/view?usp=share_link |
| The Hindu Analysis 07 January 2023 | https://drive.google.com/file/d/1R9gXrrYu5csikrLq7TSQXOQ2dadJu7sQ/view?usp=share_link |
| The Hindu Analysis 06 January 2023 | https://drive.google.com/file/d/1BiOeCU1IavtO8DIb_BxxKCn1B3tQ6Rys/view?usp=share_link |
| The Hindu Analysis 05 January 2023 | https://drive.google.com/file/d/15b3ObinvEfxg2KjpsfglD8GaP2M4lW9j/view?usp=share_link |
| The Hindu Analysis 04 January 2023 | https://drive.google.com/file/d/1uD_eXtbdQnAgAC4M2F4CBG8IfcjuWFLt/view?usp=share_link |
| The Hindu Analysis 03 January 2023 | https://drive.google.com/file/d/12ciFERTbHtOpQ-_XS7qQMHYxyNO_JBU-/view?usp=share_link |
| The Hindu Analysis 02 January 2023 | https://drive.google.com/file/d/1GkoADaBIKpK6sOxksw2Tk2YClOi_b7o-/view?usp=share_link |
| The Hindu Analysis 01 January 2023 | https://drive.google.com/file/d/1cJjqwiJhcMDlBS3vkGpZ6kiFauvMdzjV/view?usp=share_link |